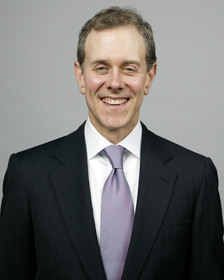 Steven R. Swartz, appointed president of Hearst's newspaper division in December, sent around a memo last week reporting to his troops on the "100 days of change" he launched not long after taking the job, the midpoint of which had come around.
Predictably, the memo got leaked and was published by the Wall Street Journal (scroll down). And predictably as well, Jeff Jarvis deconstructs it, line by line, as "too little, too late":
…a memo that could and should have been written and tried out 12 years ago (I'm sure people in this company and others did write versions of it; I know I did). If these actions had been taken back then, there still would have been time to make change and survive. But that time is over. Now the memo comes off only as desperation as the company threatens to close its papers in San Francisco — its onetime center of gravity— and Seattle.
Give a guy a break, already. It's not hard for us journobloggers to pounce all over the industry's hapless execs. I've done it myself, back in November when the clueless gathered at API to deal with "an industry in crisis" and decided that meeting again in six months would be a really good idea. (To their credit, they met again after just two months.)

But Swartz is not waiting for six months, he's trying to reinvent a company in 100 days. Surely he knows that history is against him — as I suggested the other day, newspapers are in the same desperate straights passenger railroads were throughout the 1950s and 60s, and it's a truly rare thing for a legacy business to survive disruptive innovation of the kind newspapers face. But as the lone onetime corporate hack in this stable of bloggers, I have to suggest that perhaps Swartz is breaking the mold and actually trying to change the business model. We (bloggers) can't forever beat up on newspapers for their cluelessness and then pounce all over a guy who is at least getting some of it right, and might actually know what he's doing.
Continue reading this post at Nieman Journalism Lab.